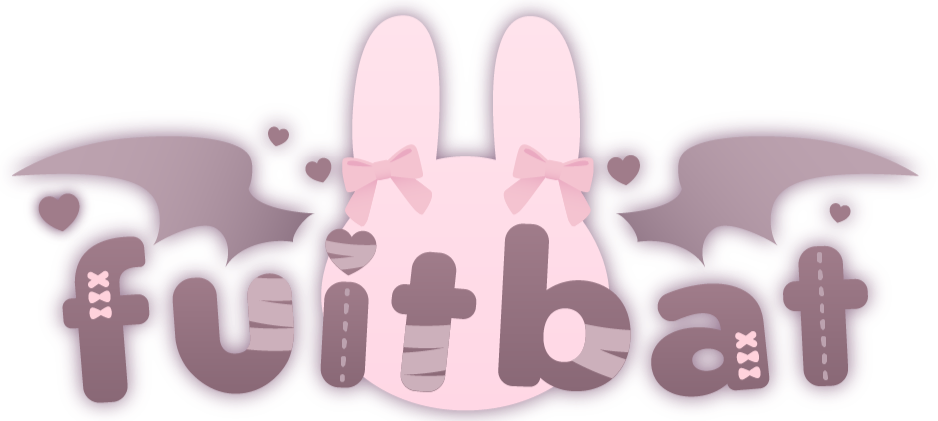 ♡ TERMS OF SERVICE ♡
You agree to the following terms by commissioning me:
DM me on Twitter (@fuitbat_) to start a commission! (Or on Discord if you saw my comms there!)

I can decline any submission that I get for any reason.

Please keep my style in mind when commissioning me!

You can alter your submission before the commission has started, but not after. (Light revisions are OK)

I will send updates throughout the commission. Feel free to inquire on your own!

Allow 1-2 month for turnaround. (Not a locked in date - things happen! But I will do my best to always make it within the TAT.)

I won't draw hardcore NSFW, mecha, heavy gore, furries.
Payment:
Prices are in $USD

After DM'ing for your commission, I will send a Stripe invoice - an invoice sent to your email where you can pay with card, no account or sign up required. Let me know if PayPal is preferable.

Commission will be started once payment is received.

Extra details/complicated designs may increase the price.

You may get 100% of your payment refunded if the sketching/sample process hasn't been started yet. No refunds after the commission has been started.

Comms over $50 can be paid half at start and half at delivery.
Usage Policy:
I may post your commission to my social media and use it for display/examples. Let me know if you prefer me not to.

Your commission can be used for personal and/or commercial use.

Resale of commissions is prohibited without prior permission.

Heavily editing the commission is prohibited, however minor edits (such as changing the background, adding elements) is okay.

Please use with credit!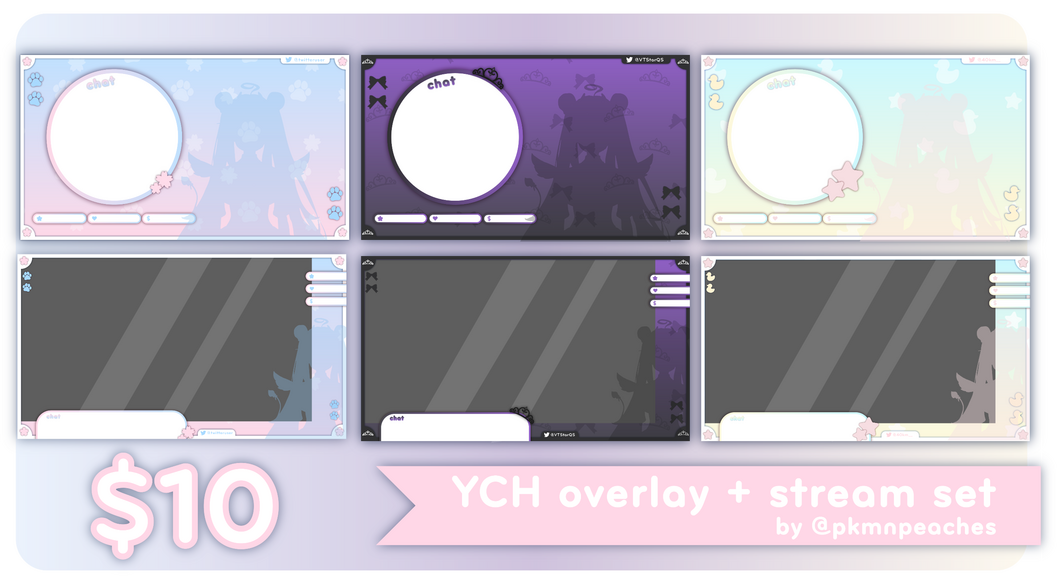 YCH Overlay
$10
Gaming and Chatting screen!
Pick any 2 colors + 2 shapes.I may decide to add an extra color or shape on my own for no extra cost!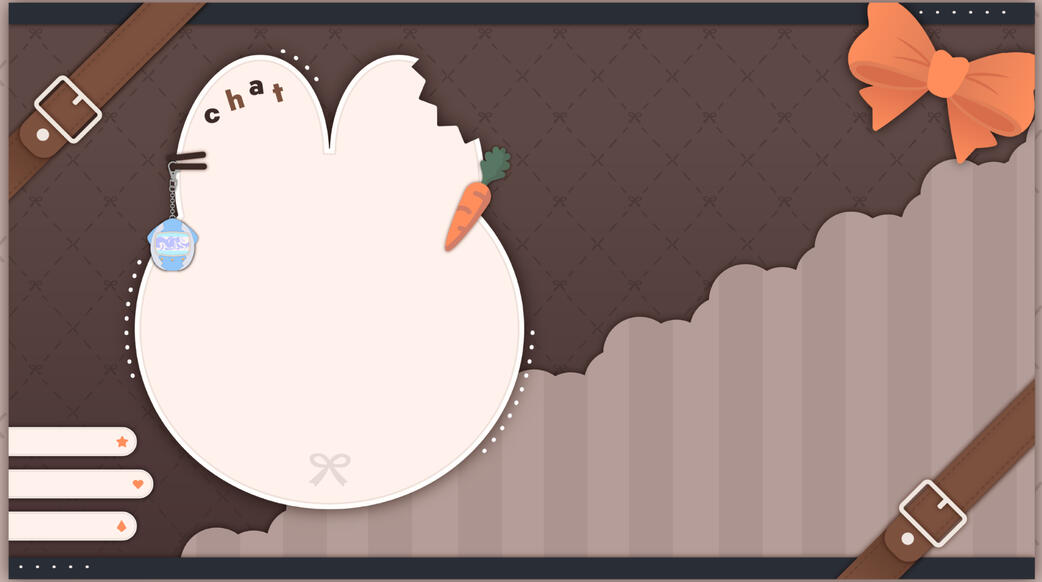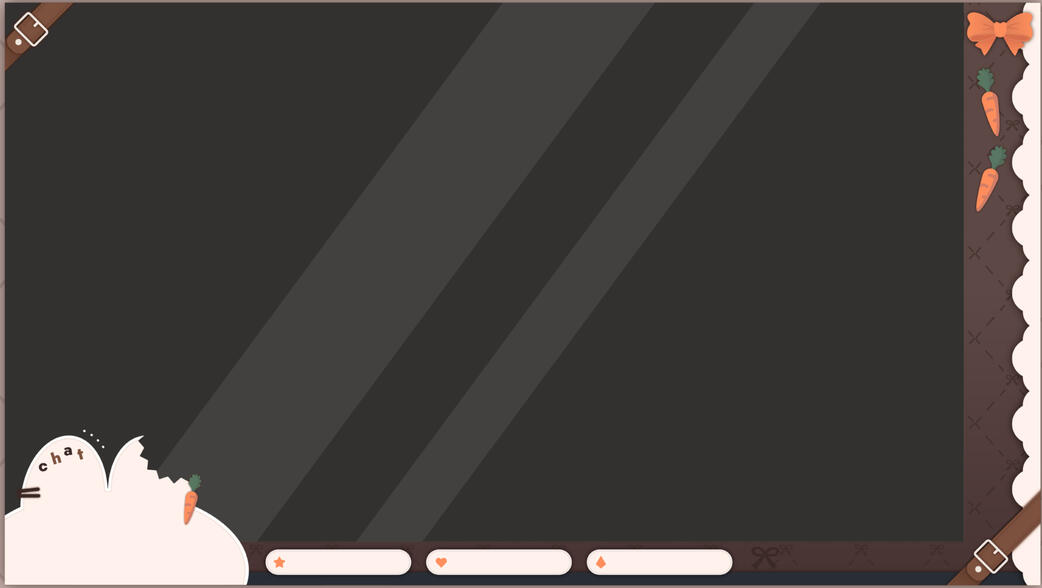 Overlays
$60
One stream / screen overlay
I can do basically any screen you need for your stream!Add an additional screen for +$5/ea.
Stream Package
$150
The best deal yet with 5 streaming screens, a logo, and 5 panels!
(Does not include model art, however you can supply that for me to add or I can keep the space blank for you to add art later)Add additional screens for +$5/ea.Ask me about separating parts / custom packages that suit your needs!
Schedule Template
$60
1 template .psd
Includes spot for art
Panels
5 standard panels - $30
+character art* - $10
+additional panel - $2ea.
character art are vector-drawn mascots only! (cute animals, etc). I do not draw art at this time.
Badges | $50
Sub/bit badges to use for twitch or youtube
6 badges with increasing detail
+$5 an extra badge
♡
I can pretty much do any asset needed for your stream! Talk to me about prices ♡
♡
Rush fee - +25% of base price ($20 minimum)
Skips the waitlist and becomes priority, guaranteed done by needed due date.
CLOSED [Pixel Art Animation!! - $40]
CLOSED [PNGtuber | $40 - $70 - A PNGtuber of your model that includes 4 faces (blinking and talking)
Style A (Chibi) - $40 base | Style B - $70 base
Add an expression for $5 (includes talking and static ver. with blinking)!